Jersey Shore Drone Services is a drone service provider in Long Branch, NJ. We fly small unmanned aircraft systems (SUAS) to provide innovative and cost effective solutions which enable you to achieve your goals easier and faster. Located in Long Branch, NJ we can access the entire state within a two hour drive.
Please contact bob@jerseyShoreDroneServices to discuss your project. Our remote pilots are certified by the FAA under 14 CFR Part 107 and we normally have at least one million dollars in liability insurance for each operation.
Drone Services For Construction
Utilizing drones for pre-project planing, aerial site surveys, aerial safety inspections, progress reports and more assists contractors in maintaining schedules, budgets and safety goals. The imagery is useful in demonstrating site progress, site conditions and materials / equipment on site at any given time. it's not unusual to look at the imagery and see important details that hadn't been previously thought of.
The image to the right is a digital elevation model. It indicates elevation with colors which is helpful because a regular photo doesn't represent elevation very well.
Drag the slider left and right to reveal the earlier image below, and observe the differences over just few months.
This same technique can be used to illustrate changes on a construction site, with orthomosaic images over time.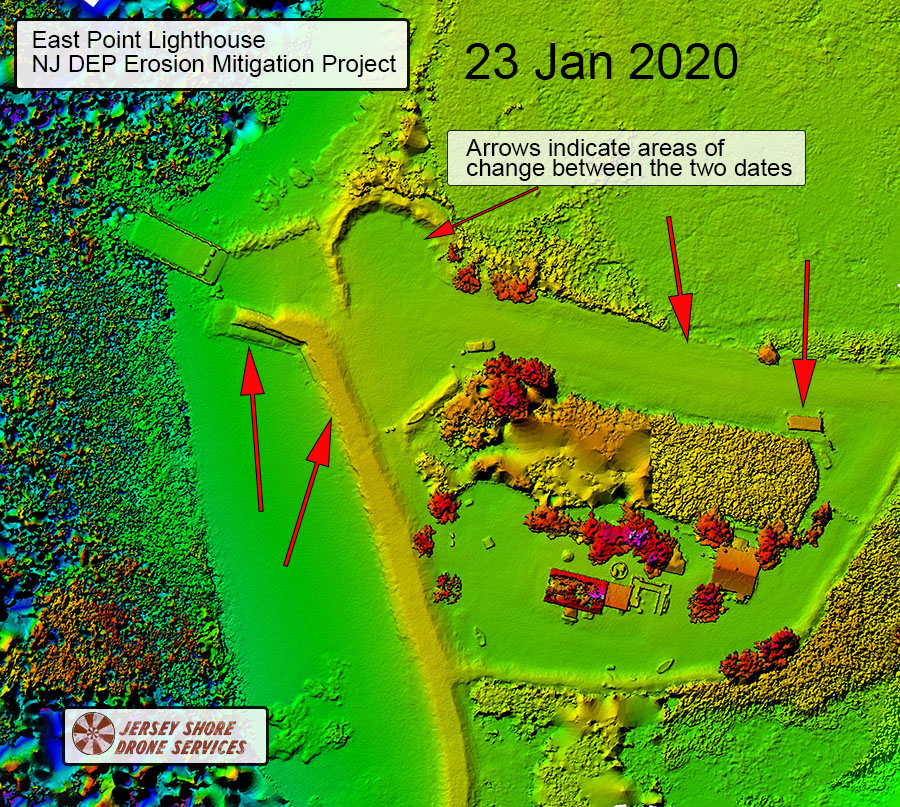 Drone Services for Government and Small Business
Businesses of all kinds and government agencies such as parks have plenty to promote. We capture the beauty of your facility and show it in the most welcoming way. This shot was taken just off shore of Seven Presidents Park in Long Branch, NJ. Looking North over the jersey shore all the way to Sandy Hook and NYC in the background.
The video below is a sample of what we can produce for small businesses.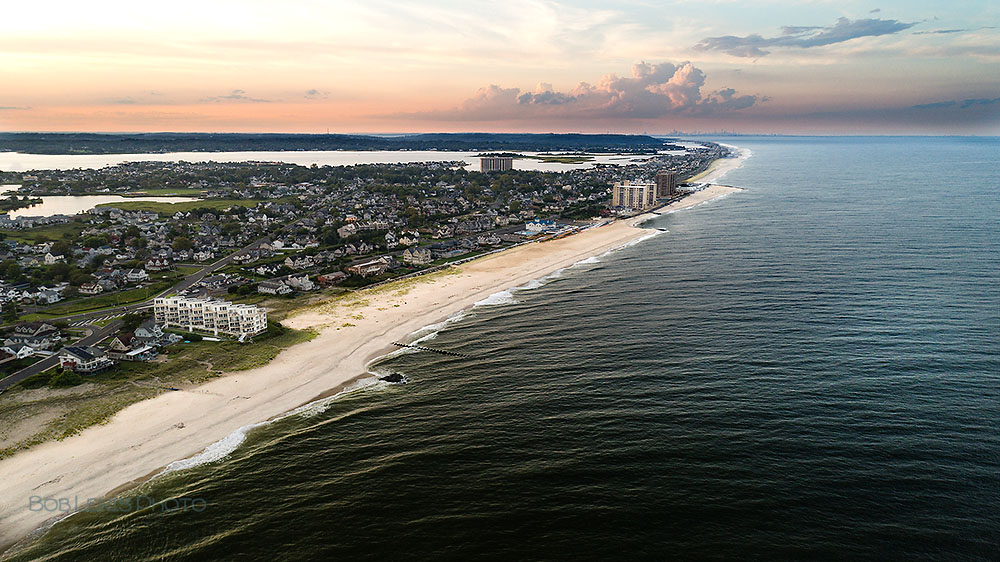 Here at Jersey Shore Drone Services we have significant education and experience in photography, videography, mapping and aviation. However we don't think that we know everything about everything. When something comes up that we aren't sure about we don't guess. We have a great bunch of partners who we rely on to make sure that we deliver at least what you expect, if not more.